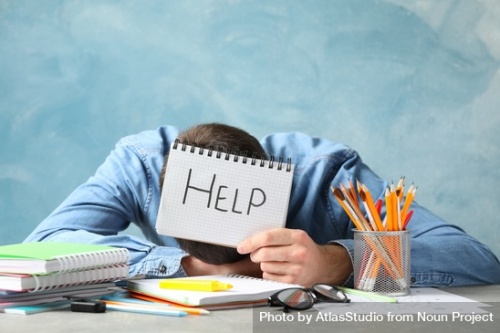 The newly released 2022 NAEP data confirms everyone's worst suspicions about student achievement:
Students in ALL geographic and demographic categories lost ground during the pandemic
Students fell behind in both math and ELA, though moreso in math
The achievement gap worsened, as lower performing and lower incomes students had bigger declines
SpED departments are near universally out of compliance with mandated IDEA testing timelines and requisite services
There are no quick remedies but there are proven evidence-based solutions. We are delighted to see schools across the country making strides in the four core areas that will be essential to treat the root cause of the declines:
Science of Reading. Reading skills are at the heart of learning across all subjects. We are glad to see states and districts across the country abandoning whole language and balanced literacy in favor of science of reading evidence-based best practices. MindPrint is supporting these efforts through its free monthly Science of Learning Webinars starting next month. Session one will be an introduction to the Science of Learning but this series will cover an array of topics including the Science of Math and Science of Engagement.
Assessment for Learning. Assessment has had a loaded history in this country but assessment can and should be for good. Fortunately, there's renewed acceptance that you can't fix a problem if you don't identify it first. We are encouraged to see an increased commitment to frequent, formative assessment, coupled with an appreciation for whole child data that evaluates social, emotional, and cognitive needs. Read more about how to design a comprehensive and effective assessment system.
Small Group Tutoring. Tutoring can be an efficient way to fill learning gaps, and most large districts are moving in that direction. However, we worry that taking shortcuts will lessen the impact and tutoring might fall by the wayside as soon as ESSER funds are used up. If you're adopting small group tutoring, you'll need these essential components: specific instruction (not homework help), consistency (the same teacher and students with regular frequency), leveled groupings (students at similar levels with similar learning profiles), and fidelity to evidence-based strategies. In short, follow the science of what is proven to work, not what is easiest and most affordable to deliver.
Scalable Supports to Address Personnel Shortages. There are well-documented teacher and school psychologist shortages. This was true before the pandemic and is worse now. Using efficient screeners to reduce the testing load on school psychologists is one important first step to supporting SpED students. MindPrint is conducting NSF-sponsored research with Seneca Family of Agencies to document how MindPrint can reduce the time and cost of providing assessments and provisional accommodations. Please email us if you'd be interested in participating in this ground-breaking research or just want to learn more.
Adopting these four pillars can enable districts to emerge stronger than ever. Need more information? Email our Science of Learning team info@mindprintlearning.com.
---