Our advice: Start with Listening, End with Shared Strategies!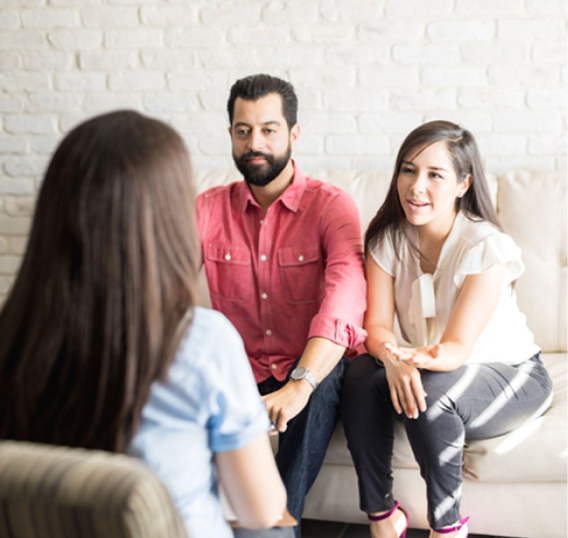 For most schools across the country, in-person parent-teacher conferences will resume this month for the first time in 3 years. Teachers and caregivers are likely feeling more anxiety than usual. The widely reported achievement declines, teacher burnout, curriculum debates, and student mental health challenges are undoubtedly weighing on everyone. It might be unrealistic and unfair to expect teachers to cover the breadth of academic, social, and emotional concerns, in the business-as-usual 15-20 minute conference — and anything less might leave parents feeling unsatisfied.
Try restructuring the traditional conference in a way that is manageable for teachers (even those with large teaching loads) and assures families that their children are getting the support they need.
Communicate New Initiatives. Why not get in front of the concerns? Share the new initiatives in place to support students, even if progress is not yet visible. Reduce teacher stress by pre-empting concerns that admins are addressing at a level beyond their classroom control. A summary of initiatives can be provided at a subject, school, or district level and can be sent in advance or provided at the start of the conference.
Listen First. In a typical conference teachers prepare and share what they think is most important, leaving time for questions at the end. Given the broad range of academic, social, and emotional concerns and the time constraints, why not let caregivers help prioritize? Ask them to share their biggest concern in advance — a one question google form with a limited word count can be perfect — and teachers can weave the response into their prepared comments. "You said you're most interested in… Here's what I see and want you to know…." Caregivers will feel heard and teachers will avoid that sinking feeling when a concern is raised just before the "time's up" buzzer.
Offer Tangible Next Steps. Clear next steps at the end of a meeting will leave everyone feeling more satisfied. We recommend those next steps include learning strategies that can be used by teachers in school and reinforced at home to support student growth. You can use MindPrint's free learning strategies. Choose one or two strategies that will be most important for the student– strategies address homework efficiency, test taking, social-emotional health, or are subject-specific to support for reading, writing or math. Give options for a print-out or a link. A united, consistent approach to support student learning at school and at home is, not surprisingly, shown to be the most effective form of parent involvement.
Teachers and administrators, do you have more questions about parent-teacher conferences and effective parent communication about student needs? Join us for a webinar on Thursday November 10th, 7pm EST. This event is FREE but advance registration required.